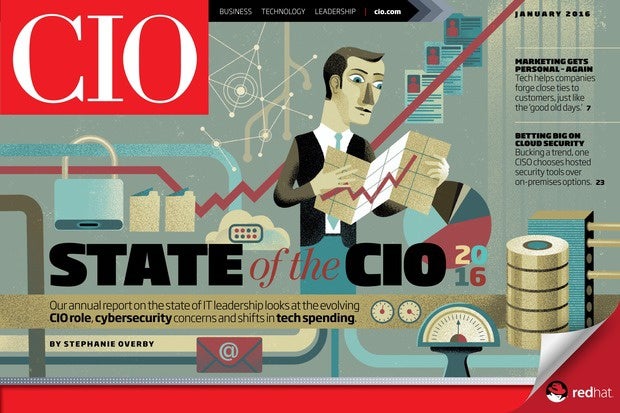 In this issue:
Transformational CIOs juggling innovation and operations
The CIO role is growing more critical to the business and more complex to inhabit, as top IT executives simultaneously battle cybersecurity threats, increasing business demands and challenges to their control.
Tech lets marketers get personal, again
The speed and scale of business today means it's harder for companies to have personal relationships with customers, but data and marketing automation can help close the gap.
The IoT makes cities healthier
At work everywhere from the sky to the sewer, Internet of Things technologies can help improve living conditions for urban dwellers.
Feds dabble in new computer designs
Los Alamos National Lab is preparing for an age of computing beyond Pcs and servers. its newest toy: a quantum system.
CISO bets big on cloud security
At Jabil circuit, John Graham uses hosted security tools to protect customers' intellectual property.
Managing the multivendor cloud
Effectively managing a hybrid iT environment made up of multiple cloud and on-premises applications requires new skills, processes and systems. HotLink cEo Lynn LeBlanc shares insights gleaned from her customers' early efforts.
How to build a cloud sourcing strategy
Transitioning an IT operation to the cloud is expensive and risky. Tread lightly and take a multistep approach