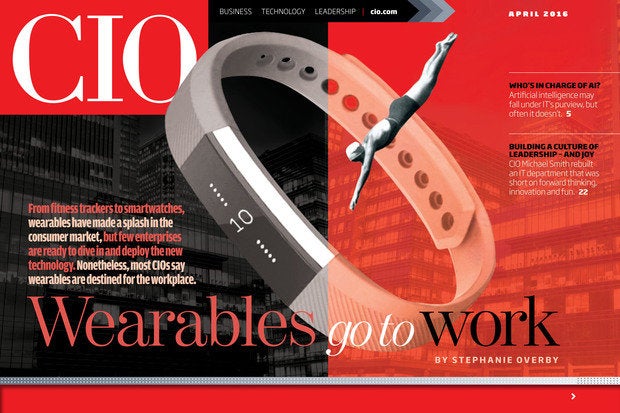 In this issue:
Wearables go to work
From fitness trackers to smartwatches, wearables have made a splash in the consumer market, but few enterprises are using the new technology … yet.
Who's in charge of AI?
As artificial intelligence continues to make inroads into the workplace, the managerial reporting lines can get murky.
CIOs aren't ready for container technology
in one survey, less than half of the cios polled said their companies are using containers. Why aren't more IT leaders embracing Docker and CoreOS?
Whirlpool CIO tackles big ERP, IoT initiatives
Mike Heim is replacing an aging SAP deployment with the vendor's HANA software, and he's working with IBM on its Internet of Things predictive analytics platform.
SQL-on-Hadoop engines: There's no one-size-fits-all
A new benchmark of SQL-on-Hadoop engines Impala, Spark and Hive shows which engine is best for different BI needs.
Building a culture of leadership — and joy  
As CIO, Michael Smith focused on succession when transforming Mylan's IT organization. It worked — and it could continue to pay dividends.
The Apple-FBI case will have a lasting impact
IT must assess the risk of system back doors.
How a mobile developer found his calling
What does it take to prepare for, land and succeed in the hottest roles in IT? This month, we look at how Chris Turner pivoted a successful Web development career for the 'mobile first' era.