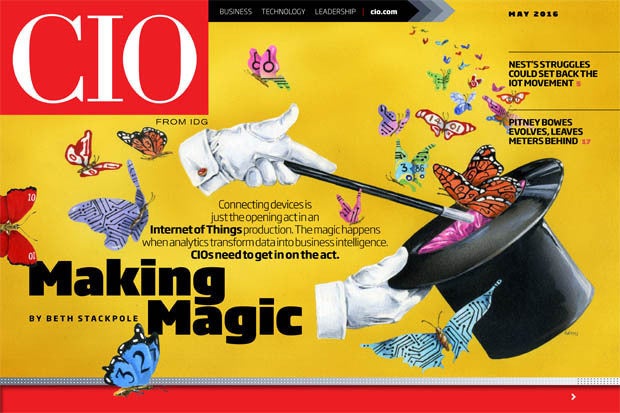 In this issue:
Making magic
Connecting devices is just the first act in an Internet of Things production. The magic happens when analytics transform data into business intelligence. CIOs need to play a role.
Nest's struggles could set back the IoT movement
Amid all the hype surrounding smart home technology, Google's home automation subsidiary is struggling to innovate and scale. What's the problem?
Mobile-only banking startup bets on bots
Atom Bank is incorporating artificial intelligence into its mobile app to provide automated customer service.
Pitney Bowes evolves, leaves meters behind
The venerable manufacturer of postal equipment remakes itself as a purveyor of software-driven digital logistics tools and services.
What it takes to be a data scientist
How do you land a job in one of today's hottest tech fields? We talk to two data scientists to find out.