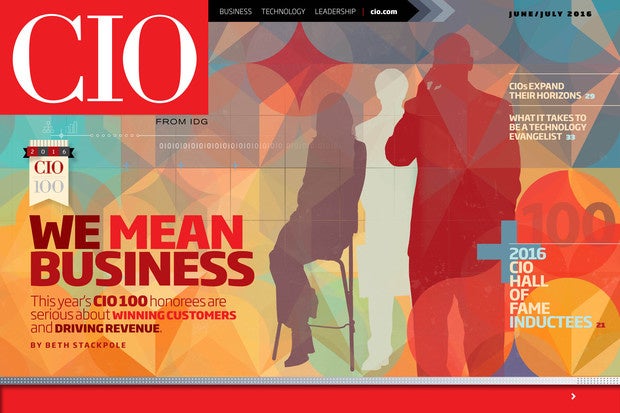 In this issue:
We mean business
This year's CIO 100 honorees are serious about winning customers and driving revenue.
2016 CIO 100 winners
Awards honor 100 organizations that deliver innovation and business value from IT.
How 7 CIOs thrive by evolving
The 2016 inductees to the CIO Hall of Fame achieve longevity and success by continually adapting as the CIO role evolves.
CIOs expand their horizons
Meet IT leaders who are pushing the boundaries of their job descriptions — and finding that doors are opening to them elsewhere in the C-suite.
How DevOps changes vendor selection
Transformation through DevOps practices should transcend product features.
What it takes to be a technology evangelist
How do you prepare for, land and succeed in the hottest roles in IT? This month, we look at the unique combination of skills a tech evangelist needs.