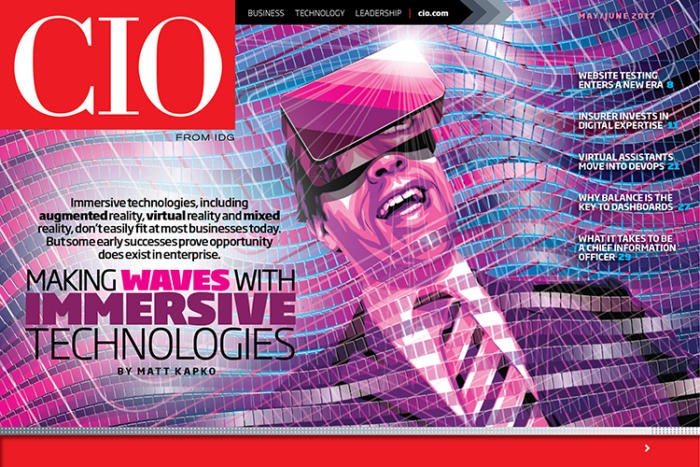 In this issue:
Making waves with immersive technologies
Immersive technologies, including augmented reality, virtual reality and mixed reality, don't easily fit at most businesses today. But some early successes prove opportunity does exist in enterprise.
Insurers turn to IoT to calculate climate data
The internet of things offers insurance companies a way to collect better data and create new business models to engage consumers — and reduce exposure to the nancial risks of climate change.
Website testing enters a new era
In what they describe as a ' rst-of-its-kind initiative,' researchers at the Neuro Business Solutions Center at Drexel University developed an objective, holistic approach to assessing the usability of websites.
Insurer invests in digital expertise
Nationwide IT aims to transform the customer experience by modernizing and standardizing its business-focused technology initiatives.
Virtual assistants move into DevOps
DevOps practices are fueling adoption of chatbots and voicebots to automate IT operations.
You aren't thinking of changing your ERP system, are you?
There's a good reason why CIOs look panicked when 'ERP' and 'upgrade' are used in the same sentence.
Why balance is the key to dashboards
If they aren't both easy to use and credible, dashboards will be ignored or produce lousy visualizations.
What it takes to be a chief information officer
How do you land and succeed in the hottest roles in IT? This month, we look at the unique combination of skills a CIO needs.