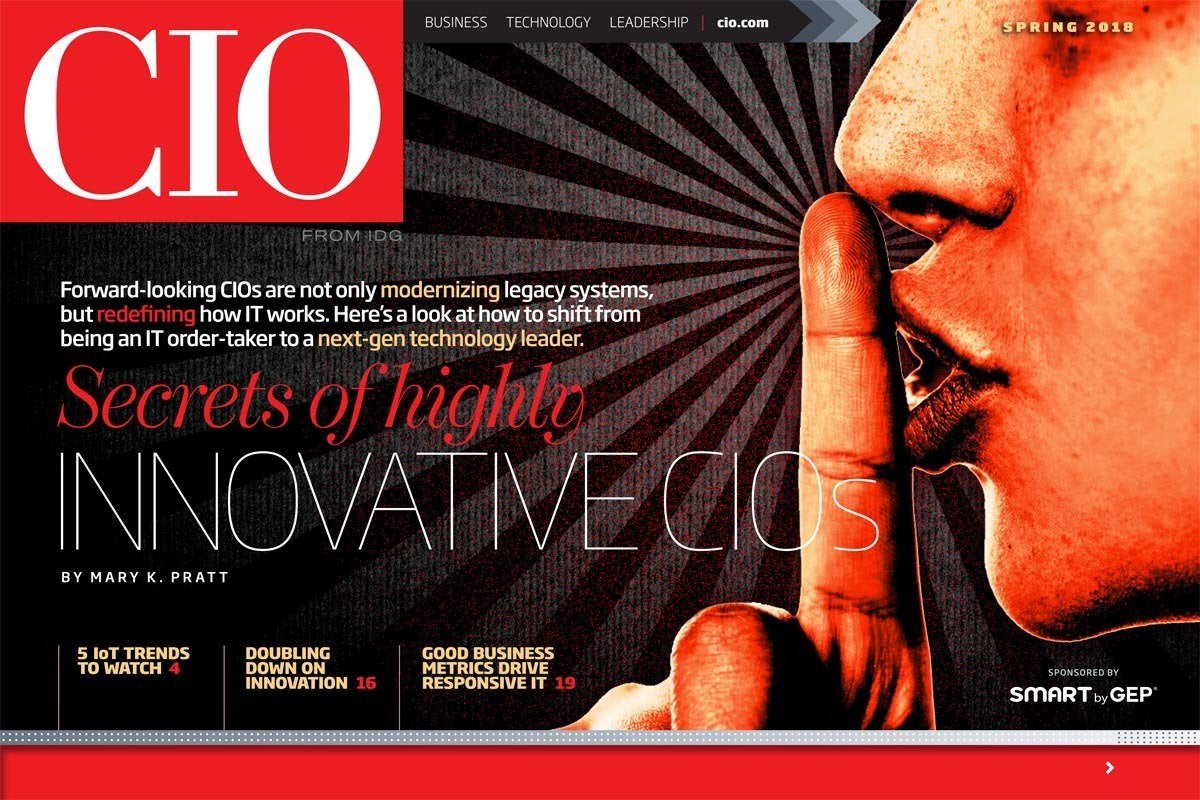 Highlights from the issue:
Cover story
Secrets of highly innovative CIOs
Forward-looking CIOs are not only modernizing legacy systems, but redefining how IT works. Here's a look at how to shift from being an IT order-taker to a next-gen technology leader.
Emerging Tech
5 IoT trends to watch
Many organizations are already incorporating IoT technologies into their products, processes and work flows, but 2018 is shaping up to be a breakout year for deployments.
Transformation Nation
MRE IT makes the shift to entrepreneurship
How MRE Consulting's IT staff stepped out of its comfort zone and brought an internal tool to market.
Applying Tech
Doubling down on innovation
From reverse pitching to crowdsourcing, CIOs are embracing an array of approaches to innovation to facilitate digital transformations.
Leading Tech
Good business metrics drive responsive IT
Are your IT measurement metrics still focused on efficiency and not on what is meaningful to the business? If so, it's time to make a change.
Register now to download the CIO Spring 2018 Digital Magazine.